Modify Sample Registered (After Analysis)
Using this option you can modify details of samples but After analysis only
Click on Modify Sample Registered which is on eLab User Menu
Modify Sample Registered Details page will open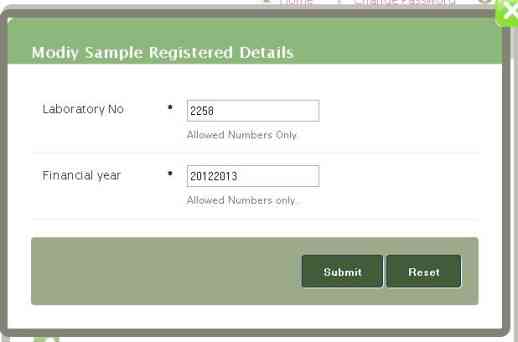 Laboratory No-Enter Lab number(allowed numbers only)
Financinal Year-Enter financinal year(allowed numbers only) and click on submit button
You will get Sample Registration form to modify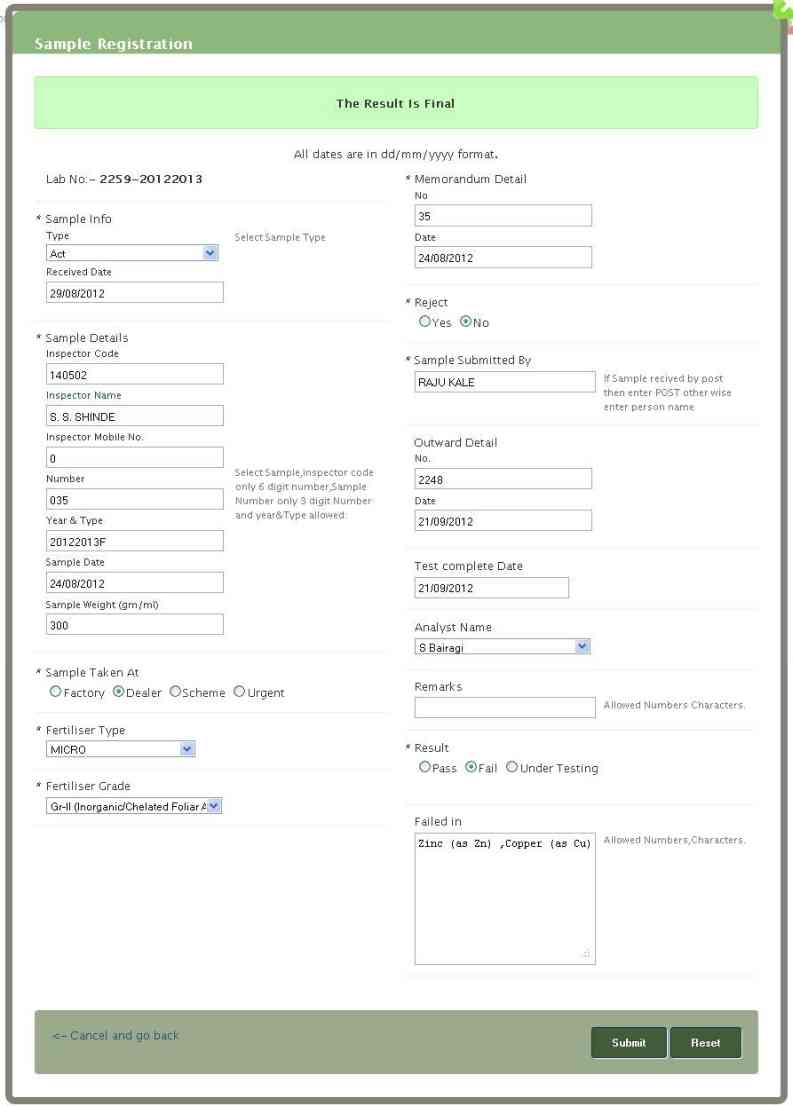 Here modify details and click on submit button;it will get modified
Sample datails-
Select Sample,inspector code only 6 digit number,Sample Number only 3 digit Number and year&Type allowed.
Sample Taken At-Select options as per requirement (Factory,Dealer,Scheme,Urgent )
Fertiliser Type-Select fertiliser type from given list
Fertiliser Grade-Select fertiliser grade
Memorandum Detail-Enter memorandum number and memorandum date(in dd/mm/yy format) in respective field.
Reject-Select Yes or No.
Sample Submitted By-If Sample recived by post then enter POST other wise enter person name
Outwward details-Enter outward no. and Date
Test Complete Date-enter date in dd/mm/yy format.
Analyst Name-Enter Analyst Name
Remarks-Allowed numbers and characters
Result-Select Result
Failed in-allowed numbers and characters and click on submit button