Old Sample Entry
Click on old Sample entry which is present on eLab User Menu List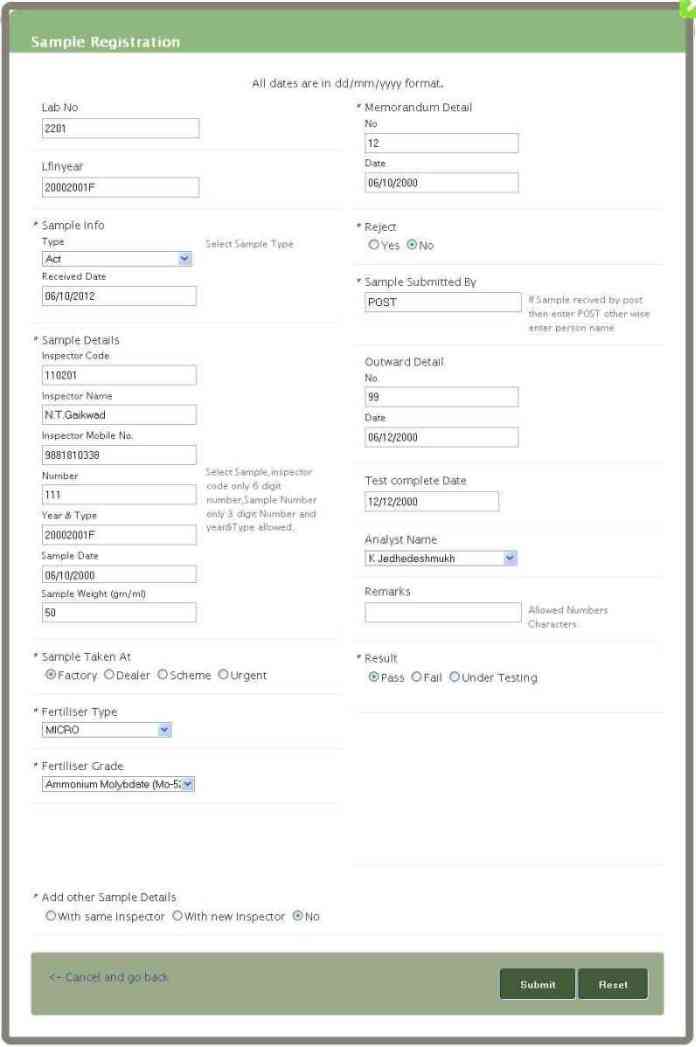 Sample info- Select Sample type and date will generate automatically
Sample datails-
Select Sample,inspector code only 6 digit number,Sample Number only 3 digit Number and year&Type allowed.
Sample Taken At-Select options as per requirement (Factory,Dealer,Scheme,Urgent )
Fertiliser Type-Select fertiliser type from given list
Fertiliser Grade-Select fertiliser grade
Memorandum Detail-Enter memorandum number and memorandum date(in dd/mm/yy format) in respective field.
Reject-Select Yes or No.
Sample Submitted By-If Sample recived by post then enter POST other wise enter person name
Add other Sample Details-Select appropriate option and click on submit button
You will get Lab No. which is unique for every lab note down for your future references.(as shown and click 'OK')